A major fire took hold of over 200 motors in the late hours of yesterday evening, from what information we have found out fire crews were called out to the scene at around 9PM on Friday.
With a few thousand vehicles held at this site a good 200+ managed to catch fire at a well known car auction storage yard in Essex, locals were urged to keep their windows closed and over 60 firefighters were on scene.
Fire crews tackling the scene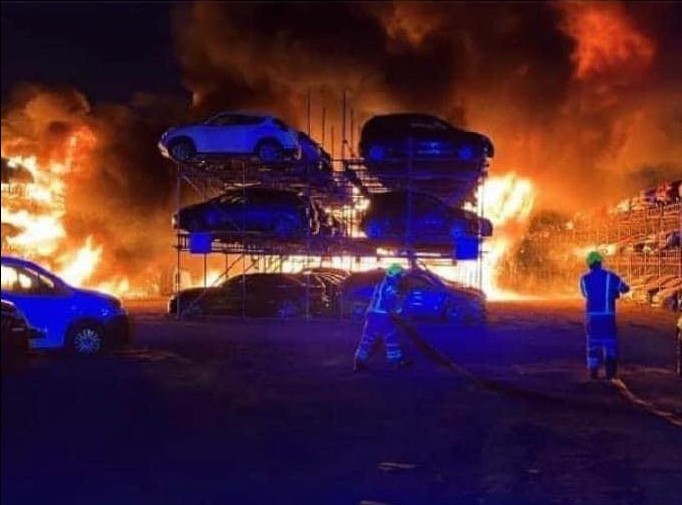 Crews managed to start to get the blaze under control within a few hours, as it was posted on their social media feeds.
Essex County Fire and Rescue Service

Firefighters are making good progress at the scene of a fire in a scrap yard in Rochford.
Fire crews will remain at the scene until all hot spots are extinguished and the scene is fully cooled.
An investigation will be carried out.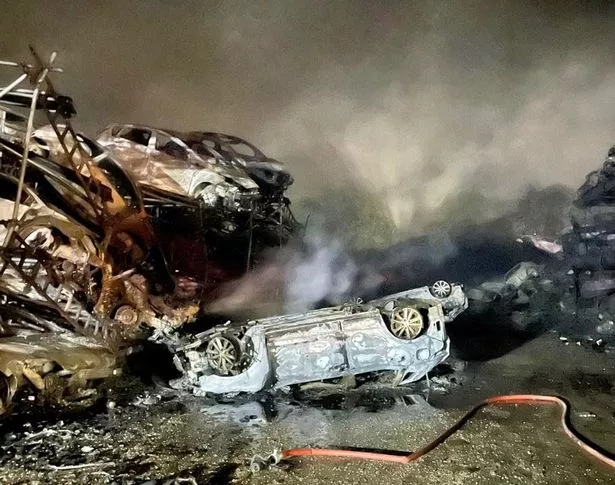 It has also cancelled the fire fighters car wash event scheduled for today from their latest updates, investigation is taking place into the cause of the fire which is not yet clear or reported, stacked in rows of three there is plenty of damage which will sadly be a great loss for customers and the business involved.
This will effect hundreds if not thousands of transporter deliveries which are regularly collected from storage facilities across the UK and delivered every single day.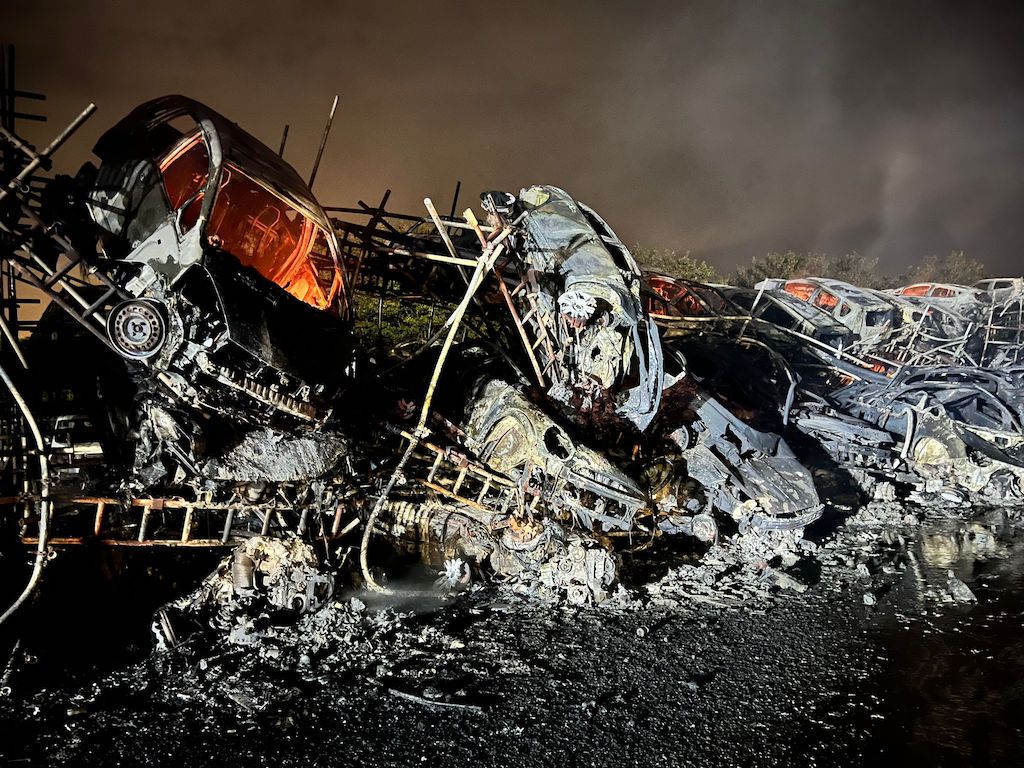 Crews remain on scene until everything is fully cooled down and safe to be left, no further updates have yet been provided by the teams.